Waukesha Universal 1 Sanitary PD Pump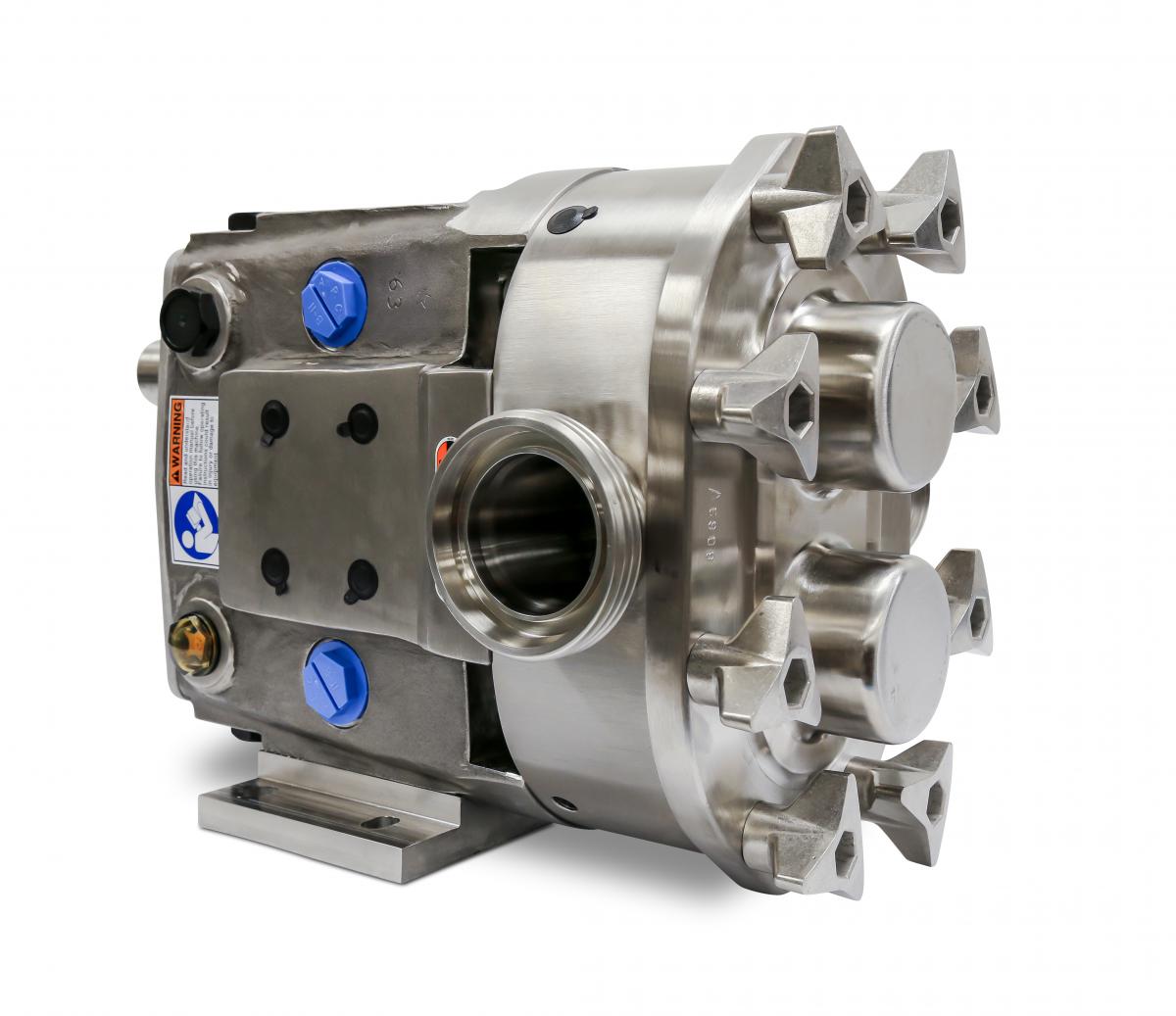 Overview
The Waukesha Cherry-Burrell Universal 1 Positive Displacement Pump is Waukesha's original "Can-Do" Pump. Versatile in application, the Waukesha Universal 1 Pump is among the most reliable in the industry.
Features
Standard Univeral 1 Pump Features include:
316L stainless steel body, cover, and shaft

Easy disassembly for COP cleaning

FDA compliant elastomers

Aseptic Options

Meets 3A standards

Single O Ring, Double O Ring, Single Mechanical, and Double Mechanical seal options that can be changed in the field

Waukesha Alloy 88 non-galling rotors

Flexible 3 way mounting
Theory of Operation
The Waukesha Universal Series of pumps use the time-tested circumferential-piston operating principle. The arc-shaped "pistons" (rotor wings) travel in annular-shaped cylinders machined in the pump body; the resulting long sealing path reduces slippage and produces a smooth flow of product without destructive pulses or pressure peaks and without valves or complex parts.
Because the rotors are made of Waukesha non-galling Alloy 88, the rotors can be run with exceptionally close clearance with the 316L stainless steel fluid head, without having to fear galling or seizing should inadvertent pressure surges cause contact. The close clearances combined with the rotor geometry, which gives a long sealing path between the pump inlet and outlet, means low slip operation even with low viscosity fluids. This means you get high efficiency, good priming ability, metering capability, and flow control everytime you use a Waukesha Universal Pump.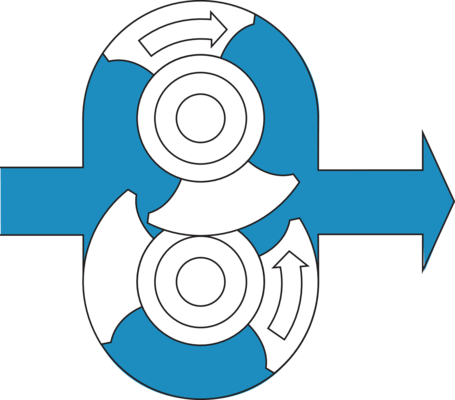 Additionally, because of the large fluid cavities in the rotors, plus the large, easy entry anti-cavitation ports, the Universal Series of pumps allow efficient pumping of high viscosity fluids, slurries, or even liquids with large chunks or particles.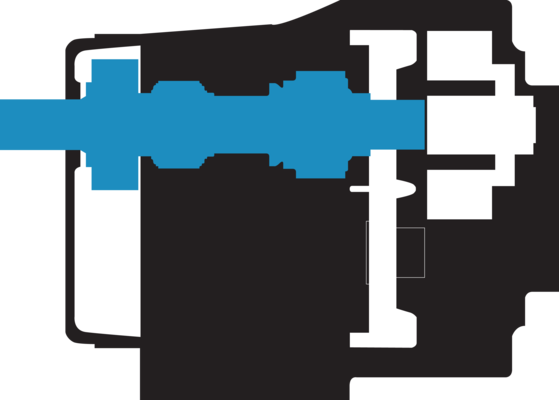 Finally, because the Waukesha Cherry-Burrell design has no bearings in the fluid being pumped, no sliding or rolling contact and no rotor-to-rotor contact, we get excellent service with every Universal Positive Displacement pump even under sever or abrasive conditions.
Key Applications
Food & Beverage

Dairy

Pharmaceutical & Cosmetic

Chemical & Industrial

Soups, Stews, Tomato Pastes
Vegetables, Dressings
Chocolate, Fats, & Oils
Batters, Cream Fillings
Brewery, Wort
Soft/Fruit Drinks
Meat Processing

Cream, MIlk
Cheese Curd & Whey
Cottage Cheese
Yogurt

Pill Pastes
Syrups, Extracts, Slurries
Face Creams & Lotions
Hair Styling Gels & Liquids
Dyes & Alcohols
Soaps
Cosmetic
THC & CBD Handling

Solvents, Paints
Fuels
Resins, Polymers, & Sludges
Oils & Lubricants
Specifications
MODEL
DISPLACEMENT
PER REVOLUTION
NOMINAL
CAPACITY TO
MAXIMUM
PRESSURE
006-U1
0.0082 GAL. (0.031 Liter)
6 GPM (1.3 m³/hr.)
200 PSI (13.8 bar)
015-U1
0.0142 GAL. (0.054 Liter)
9 GPM (2.0 m³/hr.)
200 PSI (13.8 bar)
018-U1
0.029 GAL. (0.110 Liter)
17 GPM (3.8 m³/hr.)
200 PSI (13.8 bar)
030-U1
0.060 GAL. (0.227 Liter)
36 GPM (8.2 m³/hr.)
200 PSI (13.8 bar)

040-U1

0.076 GAL. (0.288 Liter)

45 GPM (10.2 m³/hr.)

150 PSI (10.3 bar)

060-U1
0.153 GAL. (0.579 Liter)
90 GPM (20.4 m³/hr.)
200 PSI (13.8 bar)
130-U1
0.254 GAL. (0.961 Liter)
150 GPM (34.1 m³/hr.)
200 PSI (13.8 bar)
220-U1
0.522 GAL. (1.976 Liter)
310 GPM (70.4 m³/hr.)
200 PSI (13.8 bar)
320-U1
0.754 GAL (2.854 Liter)
450 GPM (102 m³/hr.)
200 PSI (13.8 bar)
Videos
Resources
Success Stories