FDA Food Grade Rubber Hoses
Triplex is proud to offer wide range of FDA approved rubber hoses. These hoses are designed specifically to transfer a wide variety of fluids without imparting odor or taste. These hoses are our "go-to" for applications like juice transfer, hot water transfer, utility transfer, and many more. Find the right hose for your application below or contact a Triplex Sales Engineer today.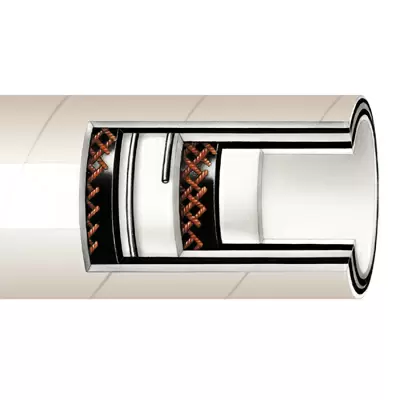 While designed for brewing applications, we use this hose in any application where low permeability is required. Featuring a bromobutyl tube and easy-to-clean corrugated cover, this is the perfect hose for oily applications as well as dairy and dry powder handling. Click here to learn more!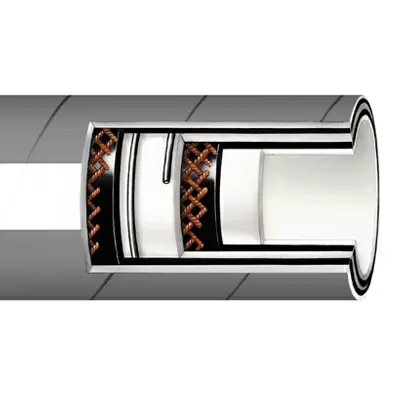 FDAE Hose
This is our standard FDA EPDM rubber suction and discharge hose. With a smooth white EPDM cube and grey EPDM cover, this hose is great for high temperature fluid handling applications.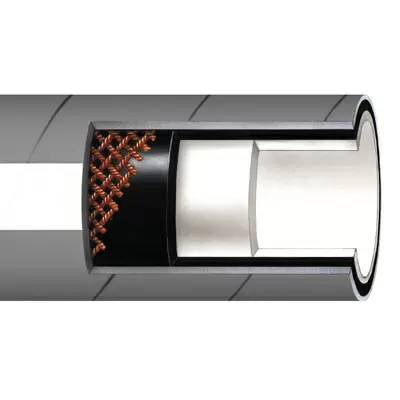 FDAELF Hose
Comparable to our FDAE hose, Rubberfab's FDAELF hose is designed to lay flat for easy storage and handling.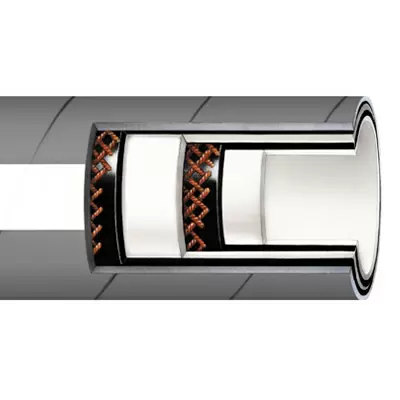 F&B Food and Beverage Hose- Food Hose
Featuring a Food Grade FDA Nitrile/PVC blend tube and EPDM cover, this is our down and dirty food hose. It's crush and abrasion resistant and great for handling chemicals.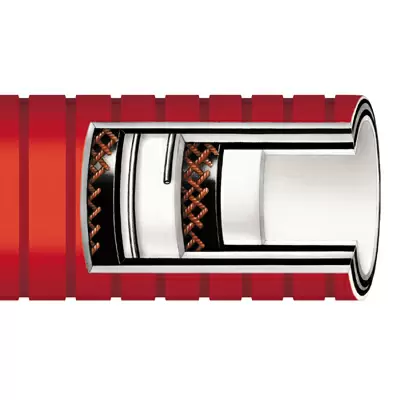 FDAEOC- Food Grade FDA Hose
Rubberfab's FDAEOC hose features a smoothbore EPDM lined hose with red convoluted cover. Ideal for milk, water, and other non-oily fluid transfers, the FDAEOC hose is more than just a suction and dischard hose.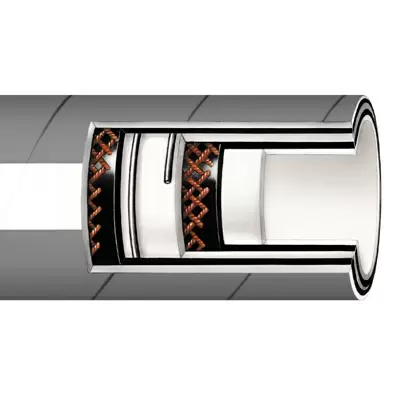 FDAC Hose
Rubberfab's FDAC hose is a chlorobutyl lined hose that is great for food grade transfer applications.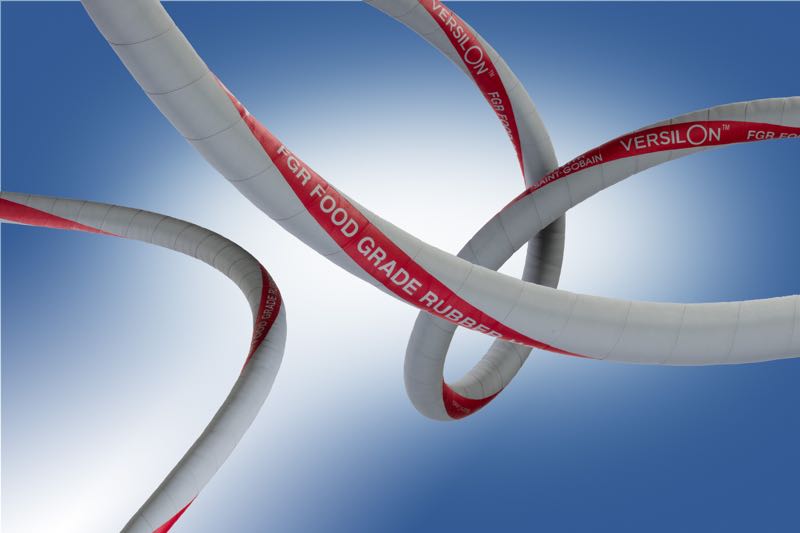 Versilon Food Grade Rubber Hose
Featuring a white nitrile PVC blended hose, Saint Gobain's FGR hose is another great option for food grade fluid transfer applications